10 things I learned from this crazy ice-storm.
By Brittany Yurkovitch on 12/8/2013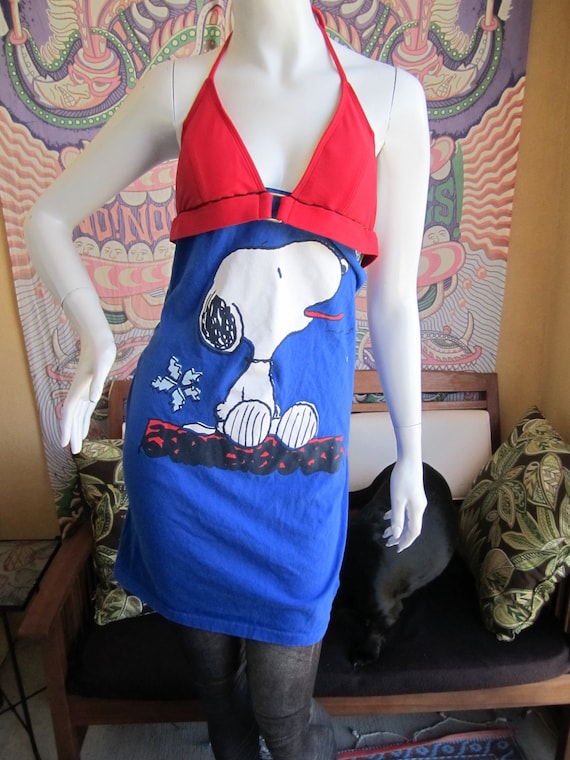 In case you haven't heard, we in the Dallas area, along with much of the Midwest have been dealing with one of the worst ice-storms in years! Apparently several people have died and thousands remain without electricity. School was closed for two days, roads are iced over, trees have fallen, and most people are stuck at home; my husband and I have not left our property since last Thursday (it is Monday afternoon).
Also, I'm originally from Florida and a spirit of hurricane preparedness is engrained (I hope) in almost every native Floridian. However, Texas weather presents a unique set of challenges. Unlike Florida, the weather is highly erratic here due to the drier air, the distance from major bodies of water, and the cold fronts that blow from the north. Texas has a wicked tornado season and has been affected lately with an epic drought. Although I have been living here for about three years, I am in no way used to the weather in Texas.
The severity of this storm sort of took me by surprise and I have learned a lot from this experience.
Winterize your home early.
My husband, Mitch and I moved to our new country home over the summer and have made renovations to much of the house. We were in the process of adding new insulation in the attic but had not finished; we were taking our sweet time. We probably should have approached the situation with a greater sense of urgency given the circumstances. Although it was not the-end- of- the- world cold upstairs, it was much chillier than the rest of the house, especially in the morning.
Fortunately, we took care of some important outside issues so we didn't have to worry about too many things during the ice storm. Mitch trimmed the tree branches around the house during the summer so we weren't concerned about anything crashing onto the roof. I heard this was a serious issue for people with trees whose leaves had not shed yet as there was increased surface area for ice to collect, weighing down the limbs.
Before the storm, Mitch bought water spout covers to protect our outdoor spouts from freezing and bought some insulation to protect the tubing around the air conditioner. Most importantly, he chopped tons of wood and brought it undercover before the rain could soak it.
2. Have the right tools.
We found the following tools very important for dealing with the ice storm: flashlights fully charged, wheelbarrow for hauling wood, axe, chainsaw, machete, shovel and fireplace tools. There are lots of things that would definitely be necessary for dealing with a situation like this in the long term. But we found that these were the most useful during our 4 days holed up in our home.
3. Have a plan for your car.
We do not have a garage and have a carport only. While one of our cars was completely covered and did not get iced over, our other vehicle was exposed and literally, became entombed in ice. There was no easy way to access the icy car and we should have made a better effort to squeeze both vehicles into the carport.
Also, I just put new tires on my Maxima which made me feel at ease driving the car during the very beginning of the ice storm. Also, we made sure to keep our gas tank full and bought a power inverter in case we lost power and needed to use the car to charge a device or make a phone call.
4.  Have an alternative heat/light source.
On Thursday night, right as the storm was getting bad and Mitch and I were about to fall asleep, we heard the frightening sound of silence as our power had shut off. While the inside of our house was warm, it would be a matter of hours before the inside would be cold too. Fortunately, the power came back on by the morning but I definitely had a challenging time sleeping thinking about the lack of electricity. I live in a remote area, likely low on the priority list for getting power restarted. I wish we had a generator to provide backup electricity; the peace of mind would be great but at least we had a functioning wood fireplace and a huge stack of wood outside. If you are using fire for warmth, it's always a good idea to have a fire extinguisher on hand in case it gets out of control.
In the future, I would like to acquire some oil lamps but having candles and fully charges flashlights with tons of batteries (thanks Costco) certainly helped ease my worries.
5. Err on the side of paranoia.
Around Thanksgiving, the rumor-mill was abuzz with the possibility of school closing for inclement weather. The weather was fine and life proceeded as normal. I assumed this ice storm was similarly hyped; I didn't want to get my hopes up that school would be cancelled. While I am usually the paranoid conspiracy theorist, I felt very calm and blasé about storm preparations. However, my husband called me after school on Wednesday in a slight panic. He demanded I go to the grocery store and buy tons of food and start getting winter preparations and tools organized. I won't even lie, I was majorly complaining about all this hustling and bustling. Seriously, after a long day of teaching teenagers followed by an epic commute home, the last thing I wanted to do was run around crazy getting ready for the storm. Good thing I listened to Mitch.
Mitch and I went to Costco and Whole Foods again on Thursday afternoon to get more food (especially non-perishable), a power inverter, and lots of water. We had plenty of food and felt secure knowing we did not have to risk driving on an ice sheet to get important items.
Also, we did not know how much wood we would need to keep a fire going for days in case our power went out. Being paranoid about the storm, Mitch erred on the side of a tremendous amount wood and boy am I glad he did. We have had plenty of wood for our fire and realized that we needed more than we initially thought. I am so grateful for our wood fireplace because it would have been our heat and light source and stovetop had the power been out for a significant period of time.
When you hear the storm of the century is coming, do your homework to see how legitimate the claims are. If you believe there is truth to the claims, get busy getting ready.
6. Warm winter clothes are essential!
Being a Floridian, I came to Texas with one coat and few, mostly fashionable, sweaters. I am a huge pansy when it comes to cold weather and even bring in a heavy sweater for any shopping trip because the grocery and retail stores are always set to freezing.
Fortunately, I have been here for a few years and have acquired some good warm clothes. A hat, some scarves, and the right gloves and footwear were very important when going outside. Luckily, Mitch had a pair of YakTraks, devices you strap onto your boots/shoes that allow you to have grip on the ice. It would have been nice to have two pairs but, surprise; the stores were all out of YakTraks immediately prior to the storm.
We also found it useful to have warm leather gloves and a pair of work gloves at hand; we didn't want to destroy our nice leather gloves hauling wood and doing outside chores. I also enjoyed warming a long heating pad in the microwave and then wrapping it around my neck with my scarf before going outside. It kept me extra warm and allowed me to enjoy some time playing with the dogs outside without the painful cold bothering me.
I have a great friend, Miranda, who gave me a pair of snow boots a few years ago and I finally got to use them this weekend. They provided much better insulation than my regular brown leather boots and my toes were grateful for the extra warmth. However, I really wish I had taller, thicker socks.
7. Have enough food to get you through the storm.
Mitch and I bought enough food for us to pig out for about a week. We had a combination of perishable and non-perishable foods. We weren't worried about our food going bad if the power died given the cold temperatures. Mitch loves cooking and wanted to be sure we had enough food to not just survive, but enjoy the meals we could create with the extra down time. We made some great recipes like chicken soup, potato pancakes, hot chocolate, pasta, biscuits, bacon and tons more.
Now if this storm continued for an extra week, Mitch and I would have to get creative as we would quickly deplete our fresh fruits and vegetables. A longer term food plan is important for anyone looking to be more food independent and disaster-ready. However, Mitch is great at baking homemade bread and we are fortunate to have practiced bread baking enough times that we could prepare it if we needed to eat.
Don't forget about your pets food needs either. Both our pets had plenty of food, toys, treats, and blankets to weather the storm. In fact, it was awesome getting to snuggle them in front of the fire every night.
8. Plan for communication
Keep your cellphones. Ipads, and laptops charged so you have access to communication while the power and internet is available. During the storm and throughout the weekend, our home internet became spotty and Mitch turned his phone into a wi-fi hotspot. This helped me keep up with the school district closings online when it became evident that school was likely to be cancelled. Mitch and I also have walkie-talkies in case we need to communicate on our twelve acres.
9. Occupy your time productively.
Mitch and I were stuck on our property for four days and while there were a lot of chores to be completed, we had lots of time needing to be occupied. I was able to work on my Christmas gift chores, write a new blog post, clean my house, work on a teaching award application, play with the dogs outside, meet my neighbors and cook some healthy non-GMO meals, etc. Mitch was able to work from home when the internet functioned properly, and spent much of his time working outside, cooking, and dealing with ice issues.
Watching television and playing video games, unless you are also knitting or doing something else, is a complete waste of time and should be done sparingly. While it was a bit nerve-wracking preparing for the storm, this weather offered a great opportunity to catch up on some things I needed to do at home.
I certainly hope my students used their time productively and worked on their CSPAN projects.
10. More preparations are needed.
While this storm certainly hurt those without power or those who were unprepared, I consider this storm to be practice for a more extreme situation. Who knows what the next winter storm, tornado season, drought, or other disaster (martial law) will require?  Thus, it is important to always reflect on the successes and weaknesses of your family disaster preparation plan.
Mitch and I would have been somewhat screwed if this ice storm lasted for more than two or three weeks. Mitch and I are more thoughtful and prepared than the average citizen so I hope those of us who weathered this storm learned a lesson or two.
Spring is coming and with it brings wicked tornados. We do not have an underground shelter yet, but it is certainly on our list.
What have you learned from this intense ice-storm? Do you think I am forgetting anything important on my list? Please leave me a comment and share the knowledge.
Posted: December 9th, 2013 under Dresses, Education.
Tags: ice storm, preparedness, prepper, rehashed fashion